In the realm of postal history, dates are fundamental. Ask any collector and they will tell you that in order to understand the importance of a cover, you need to know the chronological context and historical timeline. Arranging the important events into the order in which they happened is a skill the world's greatest philatelists possess, among other talents. Now, it wouldn't be presumptuous to make the observation that Steven C. Walske, an American philatelist, who signed the Roll of Distinguished Philatelists in 2017, and who has won two International Grand Prix's and two National Grand Prix awards, has more than an eye for dates, among his other talents. So, what better place to start than pointing out two crucial dates in the philatelic rise to fame of Mr Walske. Those dates are 1964 and 1978.
The first is significant because it was when, in the USA, a young boy* was caught by his hand on a hot-air balloon rope and was swept up into the sky for over 10 minutes, airbourne and swinging below the balloon basket for 2 miles before being rescued in a famous balloon incident. It is also the year our young philatelic master Walske had crossed the Atlantic Ocean, leaving America, to accompany his father, who was also an eminent philatelist, to Paris, which is when he began his journey of collecting. The second important date, 1978, is when the balloon, Double Eagle II** set off from American and crossed the Atlantic Ocean, landing just outside Paris, completing the first ever trans-Atlantic balloon flight, which oddly was the same year our young Mr Walske happened to be back on the New York side of the Atlantic, giving his first ever successful exhibition to the Collectors Club.
Of course, if you know anything about the world of top-flight postal history you'll already be aware that Mr Walske has formed one of the greatest collections of 1870-1871 Paris Siege Mail, aka Ballon Monte, or Balloon Mail, which won him his first International and then first National Grand Prix awards in 1998 (Luxembourg), and 1999 (Paris), respectively. The latter making him the first non-Frenchman to have ever won the award.
That's not all, because our high-flying postal historian has also assembled world-class collections of North American blockade-run mail, pre-1850 American transcontinental overland mail, and a study on the San Francisco Post Hub – 1849 to 1869, which received the Grand Prix American National in 2008 and the Grand Prix d'Exposition at Indonesia in 2012. As well as co-authoring a number of books on these subjects, he won, in 2016 the Royal Philatelic Society London Crawford Medal for his part in the writing of 'Mails of the Westward Expansion 1803 to 1861′. And like his philatelic skills, which are numerous, Walske has also had in his collection, among other rarities, some of the world's most valuable items, including the legendary 1851 The Hawaiian Missionary cover, the USA 1869 24c Inverted center unique block and the French 1849 1fr Vermilion Tête-bêche mint block of four. The latter being part of the world-renowned "Lafayette" collection of classic France, which was displayed by Walske at the Anphilex Exhibition in 1996.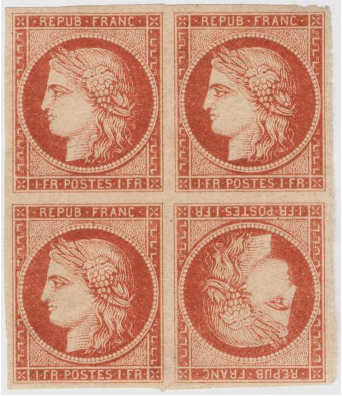 We could go on about the various honors, recognition, memberships, and philatelic accomplishments of Steven C. Walske, but it's all a bit of hot-air compared to the reality that he is one of the greatest philatelists of the twenty-first century. How did he reach such dizzying heights? You may ask. Well, just look-up and see the young boy in Paris, in 1964, being swept away by that hot-air balloon, who in 1978 is the young man completing his first ever successful exhibition in America, having carried his balloon mail trans-Atlantic from Paris. That's the fuel that inflated such a rise to fame. And if we return back-down to earth, and ponder the philatelic landscape, these dates are fundamental in establishing a timeline of order, to understand the importance of the events in the life of a great collector.
*1964 April. Marin County, California, Danny Nowell (11) was caught by the hand on a hot-air balloon rope and went airborne for about 10 minutes and 2 miles before being rescued.
 **1978 17th August. The helium-filled balloon, Double Eagle II, crossed the Atlantic in 6 days. The first successful trans-Atlantic balloon flight ended as Americans Maxie Anderson, Ben Abruzzo and Larry Newman landed just outside Paris.