The well informed collector among us will be aware that Stampex International will be taking place between Wednesday 29th September and Saturday 2nd October 2021, and after an absence of over 18 months this will be a fully interactive physical show, and not the virtual equivalent we have enjoyed in the intervening pandemic period.
Coincidentally this show for the first time ever will be combining aspects of the successful features of the latter mentioned virtual version with the former traditional terrestrial version, and as such the Collector's Lounge and Auditorium will be hosting activities, in the real world. And in like manner, taking the best of the technological realm into the aforementioned physical platform, the Museum of Philately will be bringing the virtual world to life and participating at this tangible and tantilsing Stampex show, which will enable visitors to meet the Museum team in the flesh upon our stand, but more importantly to see, feel and hear three exclusives, only available during the show.
Firstly, you will have the opportunity to see one of the most prestigious collections from the Museum of Philately platform in a physical format, because we are working in partnership with David Feldman SA to bring you exclusive access to 'The Imperium Collection of British Guiana', which is being auctioned in its entirety on 14th October 2021, but will be on display at our stand and also available for viewing on the International auctioneers stand (90-92) during the four day event. It is quite literally the last chance anyone will have in the physical realm to see the collection intact before it is sold, albeit it will be preserved within the Museum of Philately for the current generation of philatelists to enjoy, as well as remain available for the collectors of the future.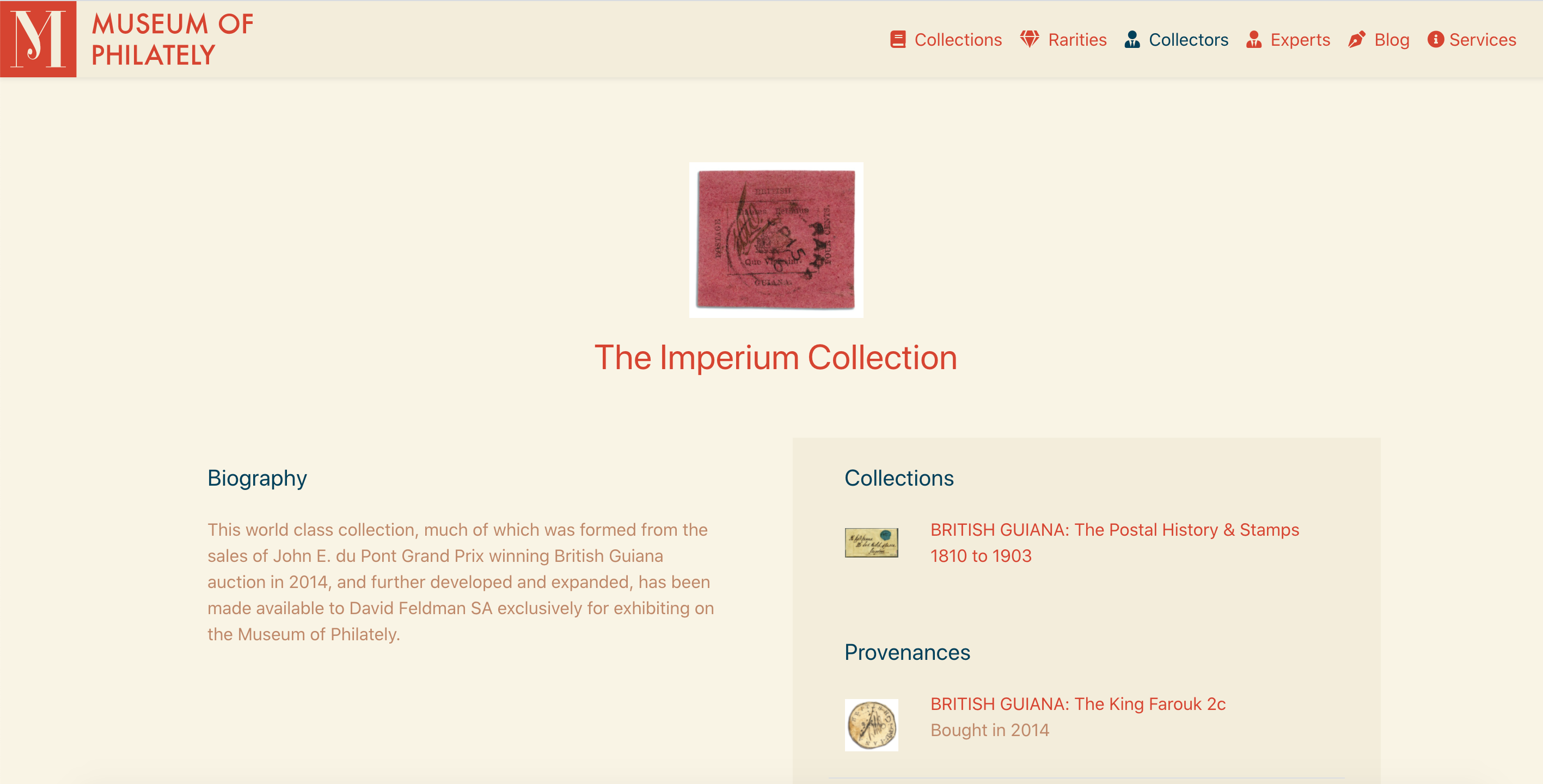 Secondly, and again exclusive to the Stampex, we will be making an exciting announcement which will have a startlingly positive effect on everyone associated with stamp collecting and the Museum of Philately, and especially those who kindly allow us to display their collections on our App and website. Now, whilst we can say no more at this stage, this news will, we promise, add-value to the world of stamp collecting in every realm and facet both on the Internet, and in the traditional formats of exhibiting.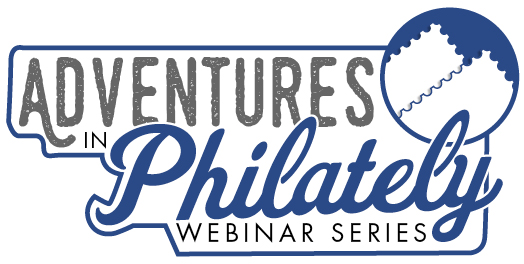 Lastly, but by no means least, on Friday 1st October at 3pm, we will be bringing our webinar series 'Adventures in Philately' into the Stampex auditorium amphitheatre, and in partnership with Stamp Collector Magazine and the allaboutstamps website, with the assistance of their eminent editor Matt Hill, our very own Marcus Orsi and Devlan Kruck, will be presenting a never seen, or heard before, exposé style talk on, "How Collectors Change the Hobby".
And if you didn't already known we have delivered two webinars in this five part series already, titled; 'Fakes, Forgeries and Funnies', and 'Fads and Fashions in Philately', both of which you can still watch by buying a season pass, with the next virtual episode in this series is going ahead on Monday 20th September 2021, at 6:30pm, and called: 'Everything you didn't know about the World's most Famous Collectors'.  Each webinar is broadcast via Zoom, and so available to anyone, anywhere in the world, and is there for collectors at all levels and intended to be fun and informative. You can find out more here.
Away from the Stampex Auditorium, we will be available to meet and greet you on our dedicated Stampex stand – 54, and we will also be hosting a number of other initiatives whilst walking the floors of the Business Design Centre catching-up with friends and clients, including a roundtable event which is looking at the future of exhibiting online and the role electronic tools will play in this growing aspect of our hobby. 
So with all this exceptional content exclusively on show, we invite you to attend Stampex and hope to meet many of you who have already been part of our past experience in Virtual Stampex and perhaps have been watching our Adventures in Philately webinar series.
If you are tempted to experience this physical and virtual cocktail of philatelic fun then you need to register for a ticket – otherwise you won't be able to get in on the day. The first day is £10, but the remainder of the show is free to enter, however you do need to obtain a ticket from the Stampex site. Click here to obtain yours.